by Dr. Robin Sykes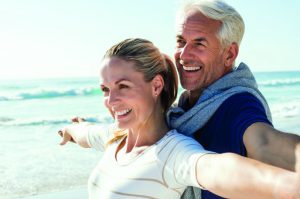 Many women are reluctant to talk about the changes that occur "down under" as we age. Often times symptoms begin as early as after child birth, but then become worse with natural changes associated with decrease in hormone levels and the passage of time.
Symptoms range from stress incontinence (leakage), laxity of the tissue and decrease in elasticity of the tissue both internal and external.
There is now a new treatment that can address these issues, causing real improvement, and with no associative pain and no down time.
This treatment is called ThemiVa, and it is based on Radio Frequency technology. Transcutaneous temperature-controlled radio frequency therapy of the feminine tissues has shown a more youthful appearance, restoration of elasticity, considerable improvement and stress incontinence symptoms, reduction in overactive bladder symptoms, and reduction and sexual dysfunction.
There are other treatments available using laser technology, but the ThermiVa treatments are unique in that they can be used effectively both internally and externally, and that there is no recovery period required. It is a painless treatment and there are no open wounds created with this safe and effective technology. These treatments can create improvement which lasts 1-2 years.
Come and learn more about ThermiVa at our open house on Thursday NOVEMBER 10th from 5 pm to 7 pm, or make an appointment for a free consultation with this ad.
Discounts are available on a series of treatments, both with this ad, as well as with attendance at our seminar.
RSVP to save your seat!
Robin A. Sykes, MD is a Board-Certified Plastic Surgeon. She has a BA in Biology from Wells College, an MD from the Johns Hopkins University School of Medicine, General Surgery training at the University of Miami, and Plastic Surgery training at the University of Kansas. She is a National Merit Scholar and Phi Beta Kappa. In addition, she has many years of art training, and brings this to her work in aesthetic plastic surgery. Many new technologies as well as new aesthetic devices and products are available in her practice, so that she can offer a variety of surgical and nonsurgical treatments for your unique aesthetic needs and desires.
JPSC
2055 Military Trail, Suite 305, Jupiter, FL 33458
561-746-9400
www.jupiterplasticsurgery.com