Jupiter Plastic Surgery Center is pleased to announce its second annual Beauty and Music event at the Abacoa Golf Club on April 11, from 6 to 9 pm.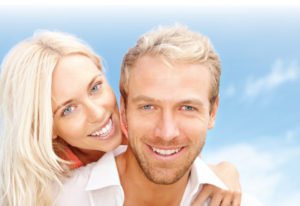 There will be lots of fun as well as lots of opportunity to learn about what is new and what is maybe for you! Men and women are invited to explore. There will be raffles, discounts, and a spinning wheel of prizes!
Representatives from the industries will be on hand to show you more about what plastic surgery can offer to you, and to answer all of your questions.
Dr. Sykes will be speaking about what is new and what is relevant. This year we will be introducing the latest in body sculpting technology, the amazing EMSCULPT®. This noninvasive, truly pain-free technology causes muscles to increase and the overlying fat to decrease by producing the equivalent of 20,000 contractions in each ½ hour session. It has just won the "New Beauty 2019 Product Innovation Award for Body Sculpting", and was named "Real self Most Worth It Procedure in 2019". It is the only fat reduction system that also increases muscle mass.
We will also be discussing the newly FDA-approved version of microneedling, the "SkinPen" Finally the science has been done, and the SkinPen has shown to be a collagen stimulator, with the benefit of creating improvement in skin texture with a minimum of down time.
Filler technology has been improving and new products have been added to the options which are available to improve the contours of the face. There are also increasingly more uses for fillers on the hands and body as well!
The latest in breast implant technology will also be on display, and there will be a discussion of treatment of some feminine problems of stress incontinence and intimate moisture .
And, to top it all off, will be our special guests, Jill and Rich from the Morning Lounge on Legends Radio 100.3 FM! After the presentation, there will be musical entertainment from "The Great American Songbook", and Dr. Sykes may even join in on the flute!
We hope that you can be with us for this fun and educational event!
APRIL 11th
6-9PM
Abacoa Golf Club
105 Barbados Dr.
Jupiter, FL 33458
RSVP – 561-746-9400 to reserve your seats now!!