By Dr. Alan J. Bauman, MD, ABHRS Board-Certified Hair Restoration Physician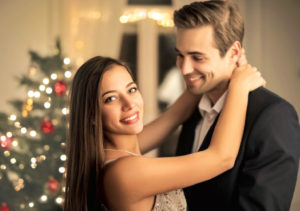 From robots to lasers and stem cell therapy to advanced pharmaceuticals, hair loss sufferers have a lot to be thankful for.
Hair loss can be a painful process for both men and women. While it is commonly dismissed as merely a cosmetic problem, it often isn't the physical symptoms that are hardest for patients to overcome, but instead, the loss of confidence and self-esteem that follows that is especially damaging to those afflicted.
In addition to a bevy of new and enhanced medical treatments for hair loss, the medical community is also recognizing the deep-rooted effects of hair loss. The shame and stigma that has long been associated with hair loss is slowly waning, as more physicians and patients seek to better understand and treat hair loss as a medical condition and not just a cosmetic issue.
This understanding, coupled with its arsenal of effective treatments, has led the hair restoration industry to see record growth in recent years. Hair restoration physicians and surgeons are not only able to revive and restore hair follicles, but in some cases, can prevent hair loss before it even starts. Today, hair loss is truly optional.
If you are one of the 80 million men and women in the U.S. suffering from hair loss, here is a look at some of the top tools and treatments available that will make your failing follicles celebrate.
Minimally Invasive Surgery: No-scalpel/no-stitch harvesting techniques like SmartGraft FUE, NeoGraft FUE and ARTAS robotic-assisted transplants can restore density in severely depleted areas of scalp without the risks of scarring, discomfort, downtime and unnaturalness of old-style procedures.
Platelet Rich Plasma Therapy, or PRP: Also called "Vampire PRP", this treatment uses your own blood, which is naturally enhanced to boost the number of platelets and key growth factors. It is then re-injected into the scalp, where it revives dying follicles.
Formula 82M: Aside from the generic and brand-name Rogaine you find on the shelf at every pharmacy, a growing number of off-label, customized, compounded versions of the medication, like Formula 82M, can be obtained with a doctor's prescription. These compounded versions offer a dramatic improvement over the OTC brands.
Low Level Laser Therapy: FDA cleared low-level lasers are a key weapon in the battle against thinning. These lasers are now available in laser-embedded ball caps which offer a discreet, hands-free, at-home treatment for follicle health and hair regrowth.
Nutritionals & Nutraceuticals: Hair care also comes in pill form. Hair vitamins and supplements, like Viviscal Pro, Nutrafol and "SuperBiotin" can help your hair become shinier, fuller and stronger.
3D Printed Hair Systems: For patients who are not candidates for hair transplantation due to autoimmune alopecias, injury or chemotherapy, a non-surgical medical-grade hair prosthesis can be an effective short- or long-term option.
Tracking Hair Loss and Recovery: An advanced hair loss measurement tool known as the HairCheck accurately determines the amount of growing hair in a given area on the scalp. This is an effective way to gauge the severity of the patient's hair loss early on, and how well they are responding to restorative treatments.
Genetic Testing: Genetic tests like those provided by HairDX can accurately predict a patient's risk of hair loss later in life, as well as if they will benefit from alternative treatments like finasteride.
A healthy head of hair is possible – if you follow the right steps. From eating right, to finding the right styling regimen, or laser therapy treatments or advanced nutraceuticals, there are a lot of great things you can do to keep your hair strong and healthy. The first steps to fuller follicles is to assess the current state of your hair, identify any problems or risk factors, then create a plan of action that can help you get your hair back on track. For some, this is as simple as a shampoo change or daily vitamin supplement, for others, a professional medical consultation from a hair loss specialist is needed to get to the root of the problem.
If you are experiencing hair loss or thinning, contact a hair restoration physician who can work with you to determine the most effective treatment regimen for your specific needs. Patients should look for doctor who is a full-time medical hair loss specialist who is certified by the American Board of Hair Restoration Surgery and recommended by the American Hair Loss Association. Only a qualified and experienced hair restoration physician can perform natural-looking hair transplants and prescribe the most effective multi-therapy treatment options, including the latest available products.
For more information about the causes and treatments for hair loss, visit http://www.baumanmedical.com or call 1-877-BAUMAN-9 or 561-394-0024.
A Hair Restoration Physician is someone who specializes exclusively in the medical diagnosis, treatment and tracking of hair loss and its treatment.
Look for full-time hair transplant surgeons who are board-certified in hair restoration by American Board of Hair Restoration Surgery, and recommended by the American Hair Loss Association.
If you live in an area where there are no board-certified hair restoration physicians, don't let that be a barrier to treatment. Consider a virtual consultation via Skype or FaceTime.
Before choosing your doctor for treatment obtain a consultation to get all your questions answered.
Ask for a referral from your primary care doctor or dermatologist to a full-time Hair Restoration Physician who is fully equipped and trained to diagnose, treat and track your hair loss process and achieve your hair restoration goals.