By David A. Goldman MD –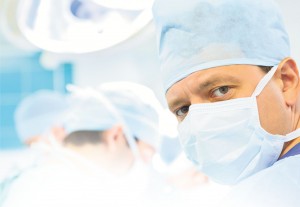 When it's time to have an elective surgical procedure how would you choose a surgeon?  Most people will ask friends and family, others may do their own internet research. When I needed a hernia repair, I did what all other doctors do – I asked another doctor.  Not just any doctor, but in this case the residents who worked with all the doctors in the department of surgery.  When a family member needed surgery, I called and spoke to one of the scrub nurses at the local surgery center.  While top degrees and awards certainly contain value, there is not always a direct correlation with surgical skill.  Scrub nurses, OR technicians, and residents are in unique positions to compare surgeons not on a one-time basis, but on an annual day-in day-out experience.  Surgical representatives are often the best because they survey hundreds of doctors within a large geography (and yes, I have relied on the advice of surgical reps many times for my family members).
This is not to downplay the value of resumes, accolades, internet research, and word of mouth.  If a personal associate of yours had an excellent experience with a surgeon, you should absolutely trust their opinion.  In southern Florida, the population is continually changing, with new patients relocating here every day.  In some cases you may not know whom to see for care. Remember that there are multiple sources available for you to check.
So what occurred in my situation?  I selected a surgeon based on the advice of residents and fellows who worked with all general surgeons.  I had minimal postoperative discomfort and was extremely satisfied with the end result.  Of note, a colleague sought out a "renowned" surgeon for the same procedure and had significant pain.  When he developed a hernia on the opposite side he saw my surgeon.  He couldn't believe how much better the experience was.
In summary, there are many ways to select a surgeon.  But, if in doubt, do what the doctors do.
Prior to founding his own private practice, Dr. David A. Goldman served as Assistant Professor of Clinical Ophthalmology at the Bascom Palmer Eye Institute in Palm Beach Gardens. Within the first of his five years of employment there, Dr. Goldman quickly became the highest volume surgeon. He has been recognized as one of the top 250 US surgeons by Premier Surgeon, as well as being awarded a Best Doctor and Top Ophthalmologist.
Dr. Goldman received his Bachelor of Arts cum laude and with distinction in all subjects from Cornell University and Doctor of Medicine with distinction in research from the Tufts School of Medicine. This was followed by a medical internship at Mt. Sinai – Cabrini Medical Center in New York City. He then completed his residency and cornea fellowship at the Bascom Palmer Eye Institute in Miami, Florida. Throughout his training, he received multiple awards including 2nd place in the American College of Eye Surgeons Bloomberg memorial national cataract competition, nomination for the Ophthalmology Times writer's award program, 2006 Paul Kayser International Scholar, and the American Society of Cataract and Refractive Surgery (ASCRS) research award in 2005, 2006, and 2007. Dr. Goldman currently serves as councilor from ASCRS to the American Academy of Ophthalmology. In addition to serving as an examiner for board certification, Dr. Goldman also serves on committees to revise maintenance of certification exams for current ophthalmologists.
Dr. Goldman's clinical practice encompasses medical, refractive, and non-refractive surgical diseases of the cornea, anterior segment, and lens. This includes, but is not limited to, corneal transplantation, microincisional cataract surgery, and LASIK. His research interests include advances in cataract and refractive technology, dry eye management, and internet applications of ophthalmology.
Dr. Goldman speaks English and Spanish.