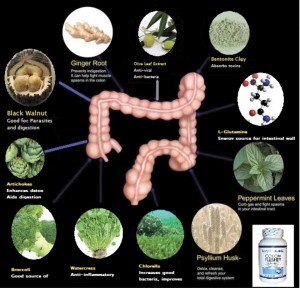 For the past two years our parent company, Genomegen Inc has served South Florida clients, providing holistic health solutions and all natural health aides, products and supplements. The company enjoys great success due to the quality and effectiveness of their products.  The products are of the highest quality ingredients – our science team focuses on purchasing the best raw materials and researching the best delivery systems for optimal absorption.  Online shopping is available at www.completewellnessystem.com or call us to place an order or ask a question.
This Month's Featured Product:
a gentle Colon Cleanse that has black walnut to help with parasites, olive leaf to help with candida and other good natural herbs to flush your system of unwanted toxins.   50% OFF online sale (or mention this ad when you call).
3270 North Federal Highway
Boca Raton, FL 33431
561-955-0099
CompleteWellnesSystem.com
EXCITING ANNOUNCEMENT!
In February we are opening a holistic sanctuary in Boca Raton. HOW? Holistic Organic Wellness!  HOW? Holistic Organic Wellness  will feature a complete wellness system. It will serve as an educational center where people can come to discuss and improve their lifestyle by learning about all the different holistic modalities available.  The center will be a true sanctuary with services offered by Velvet Chong, a registered nurse that also holds a BS in Exercise Science and Nutrition.
"Our holistic program focuses on prevention, helping families stay healthy, helping people feel young, energized and vitalized using natural, effective holistic modalities; whole foods, diet, lifestyle and natural supplements as healing remedies,"  Velvet  explains.
"We've developed a vision of a special place that embodies the belief that ultimately, our bodies are always moving towards balance and healing," she adds.  "Our job is to encourage, nourish and enhance that process with natural herbs, vitamins supplements and specific lifestyle changes. We want to share our passion for natural health and complete wellness with you."  Velvet will also offer Healing Touch, an energy-based therapy that utilizes light or near-body touch to promote healing for the mind, body, and spirit.
Aside from working with Velvet, HOW? Holistic Organic Wellness  will offer other holistic modalities such as massage, skin care, meditation classes and yoga. Join us, and learn HOW to change your body – and your life!