By Daniela Dadurian, M.D.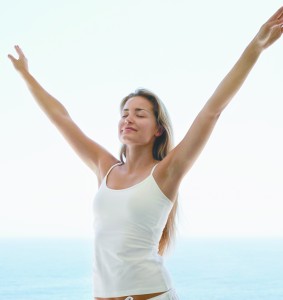 Ever been caught in a business meeting, presentation or even just a dinner date, and you're secretly keeping in a condition that may be causing you to have anxiety in social settings? Well, millions of people are suffering from a condition called hyperhidrosis, also known as excessive underarm sweating.  The only relief for this condition has been antiperspirants that were not very effective or Botox.  Botox for the treatment of underarm sweating has been the only real solution to this problem, however it requires multiple treatments per year.
WHAT IS THIS PROCEDURE?
The miraDry delivers electromagnetic energy to the area under the arm where the sweat glands reside and heats and eliminates the sweat glands.  Since the sweat glands do not regenerate…results are lasting and immediate.  This FDA approved procedure is noninvasive with little downtime, so patients can go about their normal routines after treatment.
WHAT CAN I EXPECT?
Local anesthesia is injected under your arm for the comfort of the device.  A temporary grid is placed on the underarm and the miraDry hand piece is then applied for the thermal penetration.
HOW MANY TREATMENTS WILL I NEED?
This in office hour procedure requires a total of 2 treatments spaced 3 months apart. (95% decrease in sweating after 2nd treatment).  Even after the 1st treatment you should experience 70-75% decrease is sweating.
WHO IS A CANDIDATE FOR THIS PROCEDURE?
Anyone over the age of 18 who suffers from excessive underarm sweat.
DON'T I NEED MY UNDERARM SWEAT GLANDS?
Your body contains over 4 million sweat glands, with only about 2% located under the arms.  Eliminating this 2% will not affect the body's ability to cool itself.
WHAT ARE THE SIDE EFFECTS?
You may experience a decrease in hair growth under the arm.  You may experience tenderness, redness and swelling for several days.  You may apply ice to the underarms after the treatment and take a mild analgesic if needed.
For more information call 561-655-6325 or visit www.mdbeautylabs.com.