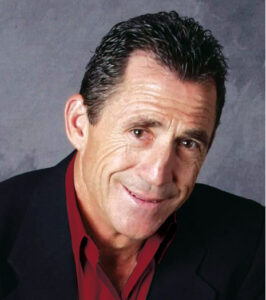 WHAT IS GENTLEMEN'S APPROACH INC. ABOUT?
WE are a " TOTALLY PRIVATE" — MEN'S Hair Replacement AND Hairstyling Studio…Since 1992
We provide our services throughout ALL of the Palm Beach County areas and more and proud of our 5 star rating with the BETTER BUSINESS BUREAU!
Karen Constantine is the Owner and Stylist of this unique studio, and personally provides ALL clients with her "Hands on" approach and many years of fearned skills, combined with her keen eye for detail and more…Including her real passion and dedication within ALL areas of the Industry!
In addition to being experienced in ALL areas in the Hair Replacement industry, We are just as experienced in ALL of [MEN'S up to date and latest cutting and styling on growing hair as welll…SPECIALIZING IN CORRECTIONAL CUTTING AND ALSO THE SKILLS NEEDED IN CUTTING AND STYLING THINNING AND BALDING HAIR!
We excel in ALL Elective procedures as well as many medical conditions, such as really making a difference for those with Cancer, Burn victims as well as those with Alopecia! LADIES AND CHILDREN SEEKING HELP WITH ANY OF THESE OR OTHER CONDITIONS ARE ALWAYS WELCOME!
WE ARE A " FULL SERVICE" STUDIO DEDICTED TO YOUR NEEDS!
— SALES — PRODUCTS —
— REPAIRS — COLOR —
— RE-STYLING —
— HUMAN AND SYNTHETIC —
— CUSTOM — STOCK —
— FULL CAPS — WIGS—
AND MUCH MORE!
PLEASE CALL 561 801-3128
FOR YOUR FREE CONSULTATION
OR TO BOOK AN APPOINTMENT
WE WORK ONLY BY APPOINTMENT TO ENSURE ALL OF OUR ATTENTION IS ALL ON YOU}
TUESDAYS THROUGH FRIDAYS — 10AM — 6 PM..EVENING'S AVAILABLE!
Thank you in advance.
KAREN CONSTANTINE AND GENTLEMEN'S APPROACH INC.
Who can benefit from hair replacement?
Anyone wanting thicker, fuller hair
Anyone wanting a more defined hairline or to fill in thinning areas
Cancer patients
Burn victims
Alopecia
Karen Constantine, owner and stylists is skilled in all areas within the hair replacement industry. She has won multiple awards throughout the country and Canada for her work and expertise.
"I've been involved in the men's Hairstyling and hair replacement industry since 1979. I love to help those with challenging hair to work with and have honed my skills through the years and specialize in all areas of men's hair cutting, especially working with thinning and balding hair. I'm extremely detailed when designing a custom hair replacement. All must be exact, so the finished look and feel is also exact and undetectable. Some clients choose to wear hair replacements for cosmetic reasons, yet we are there all the way for cancer victims and those who have alopecia and other medical reasons. All services are performed in privacy and all clients are seen by appointment only to allow total focus on every client to be uninterrupted. I learned the basics from others at the beginning. Then I began to challenge myself every day on my own because I had such a thirst for knowledge and saw my individual skills developing very fast. I entered large contest competing throughout the United States and Canada and came in first place winner! Finally in 1992 I opened my own business and named it Gentlemen's Approach Inc. We are a totally private studio and offer our many specialized services by appointment only, to ensure comfort and uninterrupted appointments for each client always."
Karen Constantine
Owner/Stylist of
Gentlemen's Approach Inc.
Please call for your free consultation or to book an appointment.
561-801-3128
2260 Palm Beach Lakes Blvd.
West Palm Beach, FL 33409, Ste. #212