By Dr. James McErlain, D.C. –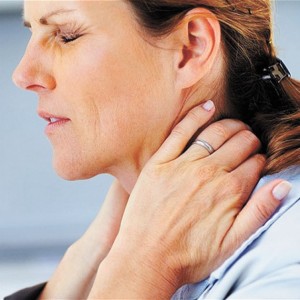 If you thought surgery, physical therapy, or painful injections were your only options for neck pain treatment…think again.
Jupiter Healthcare is proud to offer IDD Therapy, a non-invasive treatment that has offered lasting relief for thousands of patients who may have needed spinal surgery.
What is IDD Therapy?
Intervertebral Differential Dynamics (IDD) Therapy is a gentle, computer-controlled treatment that promotes the natural healing of degenerative discs, stimulating the hydration and renewal of damaged tissue. During therapy, the patient lies on the IDD Therapy table for approximately 25 minutes. The treatment gently manipulates the patient's spinal segments. Through the therapy, the vertebrae are distracted, creating a negative pressure within the disc allowing fluid and nutrients, necessary for healing, to enter the disc space. As normal spinal function is restored, so is the patient's mobility and relief.
Through the use of computerized technology, Dr. McErlain can target the specific location that needs to be treated with mild stretching effect on surrounding muscles.
Developed by a team of medical doctors that includes neurosurgeons, neurologists, and orthopedic surgeons, IDD Therapy rehabilitation is different from other treatments because it's:
NON-SURGICAL. IDD Therapy treatment has no surgical side effects and requires no recovery time.
PROVEN EFFECTIVE. Even when drugs, epidurals, and surgery have failed, IDD Therapy treatment has often shown dramatic results.
GENTLE. The treatment is not only painless and generally safe, but also comfortable and relaxing. Many patients even take a quick power nap during their procedure.
AFFORDABLE. The total cost of a full treatment regimen is a fraction of the cost associated with spinal surgery. Easy pay plans are also available if needed.
If you suffer from any of the following, IDD Therapy treatment may finally offer you the relief you have been searching for:
. Acute or chronic neck pain
. Herniated discs
. Degenerative disc disease
. Pinching (impingement) in neck
. Radiating pain down the arms
. Numbness or tingling in the hands
. Cervicogenic headaches
. Whiplash injuries
With a significant success rate, thousands of patients have experienced dramatic pain relief and healing through IDD therapy. In a recent clinical study, 92% of surgical candidates avoided surgery and reported a 50% or greater decrease in pain after undergoing IDD Therapy treatment. This same study found that patients who reported initial success with IDD Therapy treatment continued to have significant reduction in pain at the time of follow-up – anywhere from two months to two full years after completing treatment.
These highly promising results suggest that one full course of IDD Therapy treatment promotes long-term healing, enabling you to get back to the business of living your life again!
Jupiter Healthcare has had the privilege to help thousands of local patients find relief from back and neck pain. Below are some of the kind words that patients had to say about Dr. McErlain and his team.
"I have never met a doctor and staff in my time that truly cares about his patients as much as Jupiter Healthcare! After my football career I had to have both of my knees replaced. Then came my low back issues-two bulging discs- and about a dozen Epidural shots. Finally after coming to your office and receiving spinal decompression and physical therapy, I can walk with about 85% less pain. It took 20 sessions with very little expense and now I have a much better quality of life. A miracle man is treating patients at 125 Indiantown Road in Jupiter, and I feel great! You and your staff are a true credit to society." ~ Ted M.
"Dr. McErlain is awesome! I have a herniated disc that I aggravated on Sunday. I could not walk without assistance. I was in a lot of pain. I saw Dr. McErlain on Monday and I was able to walk again and my pain had diminished! It is now Thursday and I am feeling 85% better and I know I will only continue to get better as I continue with his treatments. I cannot thank him or his staff enough. Everyone there is so professional and kind." ~ Tracy W.
Reliable neck pain relief is within reach!
Your path to wellness begins with a relaxed consultation with Dr. McErlain. We take the time to listen and get to know you in order to understand how we can help. Our thorough examination uses the latest computer technology and onsite radiology to accurately pin point the cause of your problem. Once your findings are studied we'll sit down and discuss in language you will understand the cause of your pain and how to fix it fast.
Stop The Pain! Call Today For a FREE!
Consultation 561-741-7575.