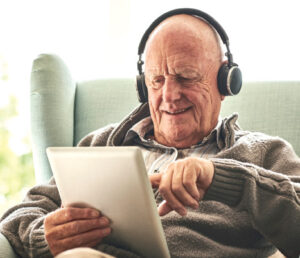 ELearning For Seniors (www.elearningforseniors.com), which was conceived by South Florida-based Founder and entrepreneur Jerrold Burden, is a non-profit, educational organization designed to help the elderly population to enjoy and engage useful information on the internet.
The newly launched, members-only hub is aimed for the specific purpose of making life on the internet more accessible, entertaining, and useful for senior adults, which make up one of the largest demographic currently in the United States.
ELearning For Seniors offers simple instructions for understanding and using social media or internet searches to find facts about what is trending for seniors, or the latest in medical advances for better health, and a multitude of services and programming in photography, languages, media skills as well as keeping up-to-date on current news, health, a real-time live chat, and more.
For more information and to sign up for a yearly membership, please visit their official website at www.elearningforseniors.com.