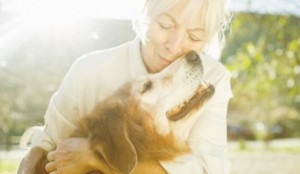 At Prosperity Oaks, we know you have your own unique story—and knowing that story is an important part of how we make you feel like family. After all, no place feels like home without family.
From the moment you arrive, you'll be greeted with a warm welcome from the friendly faces of those who live and work here. Our associates take the time to sit down with you before you move in to ensure you'll have everything you need to make the most of your retirement years when you get here.
And you won't feel like the "new kid" for long because Prosperity Oaks residents take a genuine interest in their neighbors. Your resident ambassador will not only accompany you to meals and community programs but will also introduce you to neighbors who share your interests to help you develop meaningful kinships from the start.
You and your small pets will feel right at home in well-appointed Independent Living accommodations, with one-, two- and three-bedroom floor plan options available. Residents at every level enjoy fabulous amenities, such as restaurant-style dining and housekeeping, laundry and transportation services, plus a variety of award-winning programs to enhance residents' day-to-day quality of life.
Optimum Life®
Optimum Life is a bold initiative that defines the way we live. By balancing six key dimensions of wellness—purposeful, emotional, physical, social, spiritual and intellectual—Optimum Life helps residents live at their peak level and within a lifestyle that promotes health, wholeness and fulfillment. As a result, every day here is filled with opportunities and experiences to help residents live life to the fullest.
C.H.O.I.C.E Dining ExperiencesSM
Brookdale Senior Living® makes substantial investments in culinary systems, staffing and training that enable us to provide C.H.O.I.C.E Dining Experiences that set our communities apart from the competition. From our culinary arts training program for community chefs to our Select Seasonings and Bakery programs, Brookdale® has created one of the industry's leading dining services organizations.
Innovative Senior CareSM
Prosperity Oaks residents enjoy the convenience of on-site rehabilitation and wellness services through Innovative Senior Care. Designed to help residents enhance or regain their independence, Innovative Senior Care integrates proactive and reactive services to improve their health with comprehensive rehabilitation, exercise and education programs. Services include physical, occupational and speech therapies. These Medicare-certified programs help our residents live safer and healthier lives, with improved mobility.
Personalized Living
Personalized Living provides services to help residents manage a range of day-to-day activities and personal matters, including errand and escort services, medication reminders, light housekeeping, pet care, companionship and much more. Most services are available seven days a week and can usually be set up within 24 hours. Services can be arranged for a short- or long-term basis to help residents maintain an independent lifestyle.
In addition to a rich and rewarding lifestyle, you'll appreciate the peace of mind that comes from having access to progressive levels of care.
Personalized Assisted Living
Personalized Assisted Living is designed for those who require some help with routine activities of daily living, such as bathing, dressing and medication management. Our care plans offer an ideal blend of convenience and support, enabling us to deliver personalized care with Respect for Individual PreferencesSM.
Working in concert with family members and personal physicians, we continually assess each resident and adjust services to meet their evolving needs. The result is a dignified lifestyle that is rich and rewarding and enables them to live as independently as possible.
Alzheimer's and Dementia Care
Alzheimer's and Dementia Care is provided in the supportive environment of our Clare Bridge® Place community, which offers specialized programs and accommodations for seniors who struggle with progressive memory disorders. Staff members are carefully selected and trained to understand and manage the unique challenges associated with dementia and implement a four-step plan each day to help residents achieve Daily Moments of SuccessSM. Each resident receives an individualized approach, depending on the progression of the disease, and has access to 24-hour nursing services.
A feature exclusive to Brookdale Senior Living® communities, the Clare Bridge concept has evolved over more than 25 years by continually embracing the latest ideas in good Alzheimer's care practice, coupled with the experience of caring for thousands of individuals with dementia and their families. Points of emphasis include daily routines and activities, dining, associate training, and behavioral problem solving.
Elegant accommodations. Lifestyle and wellness programs. Services to meet evolving needs. It all comes together at Prosperity Oaks—and it's backed by the strength and stability of Brookdale Senior Living, the nation's largest provider of senior accommodations.
Come see what our exceptional blend of hospitality, service and care means for you. Call 888-419-5094 or visit www.brookdaleliving.com today to learn more.