By Paul Cain, Ph.D. and Donna Holm, CPA –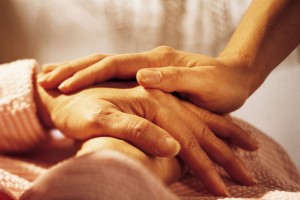 At some point in our lives, we may face serious illness or become caregivers for a spouse or other family member. The challenges mount as the illness progresses and families often feel there are no options to help them navigate the complex healthcare system in order to meet the needs of their loved one.  In times of a critical illness, multiple physicians in multiple specialties may be involved and it is often difficult and time-consuming. In addition, emotions take over and many are scared, angry and even lonely.
Most of us understand the role that hospice plays at the end of life, either through direct knowledge in their care of a loved one or their presence in the community. Typically hospice will be called in to make the last months in a person's life comfortable. Hospice follows certain criteria and in general is used in times of terminal illness or failure to thrive when the doctor has determined the patient's life expectancy is six months or less.
What happens from the point of diagnosis until that critically-defined time frame of six months or less? Hospice programs have used palliative care to aid in their patient care. In recent years, palliative care has evolved into a separate and growing arm of medical care, helping as many as 1.2 million patients and their families each year.  Palliative care can now be implemented from the point of diagnosis forward using a team approach. It is not just for end-of-life treatment. However, it is not used to provide a cure either. Some refer to this treatment as a holistic approach as the team integrates mind, body and spirit. According to the National Hospice and Palliative Care Organization (NHPCO), "The goals of palliative care are to improve the quality of a seriously ill person's life and to support that person and their family during and after treatment."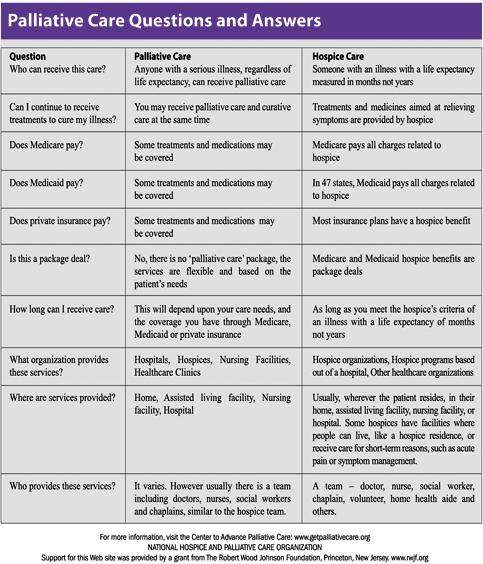 Families should ask questions regarding options available through physicians and hospitals involved in the care of their loved one.  During treatment, and under the care of a palliative care team, additional resources will often be provided. The strain of caring for a loved one with a serious illness takes a toll on the family. Family members would be well-served to understand their limitations and ask for professional help, even if only to get out and run errands or have lunch with a friend. Respite care and custodial care is available through local agencies, such as Comfort Keepers.
Common questions and answers posed to the NHPCO are included here for reference. For additional information on palliative care and end of life issues, please visit www.caringinfo.org.
Comfort Keepers
561.694.1950 – Jupiter/PBG
561.833.7355 – West Palm Beach