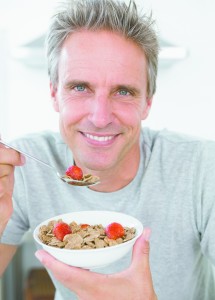 The landscape of the health care environment is changing and has been for many years to meet the increased need for specialized service providers.  We all know children see pediatricians and women see gynecologists.  With the evolution of more specialized health care a new group of focused healthcare services are specifically for men.  Men's health needs are vastly different than women's.  Whether the issues are cardiovascular, weight, diabetes, hormones, sexual, or nutritional related, men have specific healthcare needs.
In response to this growing awareness and need, Maxim Men's Clinic in Boca Raton, Florida provides a full service approach to Men's Health.  "Education is the primary focus of the clinic" explains medical director Herbert Fichman, "We realize many men are embarrassed to address healthcare concerns in a traditional setting, especially those of a sexual nature.  We provide a comfortable, private, and caring environment for men experiencing these and related problems."
"Statistics show the average man waits three years from symptom onset before seeking treatment for hormonal change.  This simply is not necessary or acceptable," Explains Dr. Fichman who is dedicated to increasing the awareness of men's health issues and treatment options.  Raising awareness takes open frank conversations and education, and that is exactly what Dr. Fichman and the staff at Maxim Men's Clinic do on their radio show every Thursday from 12:00pm to 1:00pm on WWNN radio. Maxim Men's Clinic encourages all men to understand their health issues, make healthy choices, and above
all understand treatment options.
Dr Herbert Fishman, medical director at Maxim Men's Clinic has 30 years experience in family practice specializing in Men's Health and Sports Medicine.
For your free consultation contact the team at Maxim Health 561-459-3000.
Maxim Men's Clinic 7000 W. Camino Real Suite 210
Boca Raton Fl