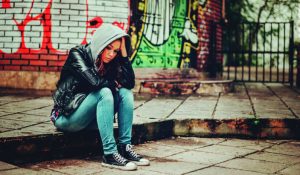 Physical signs of substance use may include:
– Change in sleep patterns or appetite
– Weight loss or weight gain
-Eyes that are bloodshot
– Pupils that are smaller or larger than normal
– Shakes and/or tremors
– Slurred speech
– Impaired coordination
– Unusual smells on breath, body, or clothing
Behavioral signs of substance use may include:
– Decreased motivation
– Loss of interest in extracurricular activities
– Drop in attendance or performance at work or school
– Financial problems or an unusual need for money
– Engaging in secretive or suspicious behavior
– Sudden changes in relationships
Psychological signs of substance use may include:
– Unexplained change in personality or attitude
– Sudden mood changes
– Periods of unusual hyperactivity or agitation
– Appearing fearful, withdrawn, anxious, or paranoid with no apparent cause
Furthermore, if you're loved one is compulsively seeking and using drugs or alcohol despite negative consequences, such as loss of job, debt, family problems, or physical problems brought on by their use, then he or she is most likely addicted.
Being a friend or family member of someone abusing alcohol or substances can be extremely difficult. At times, it may feel so overwhelming that it may seem easier to ignore the problem. In the long run, minimizing or denying your loved one's use will inevitably be damaging to you, other family members, and the person you are concerned about.
The first step to helping your loved one is learning more about the disease of addiction. You may want to either talk to a member of AA, NA, Al-Anon or Nar-Anon, or speak with a professional to help better understand your friend or family member's behavior. If your loved one is willing to take the next step, suggest an assessment by an addictions professional to help them understand their options and receive the care that they need.
Addiction is one of the leading causes of preventable death in America. So when you talk to your loved one about their drinking or substance use, you may be literally saving a life.
Origins of Hope
5511 Congress Ave Suite 125
Atlantis, Fl 33462
(888) 508-0388
www.originsofhope.com
gmorin@originsofhope.com