By Dr. Angel Cuesta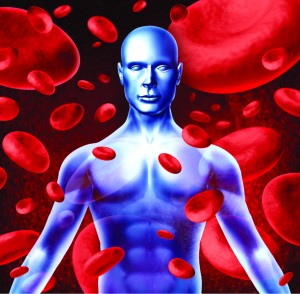 Platelet Rich Plasma was initially developed in the 1970's and was first used in the late 80's and early 90's primarily by oral surgeons and plastic surgeons. Recently, PRP has gained national press attention as more and more professional athletes and celebrities are using the state of the art treatment for different purposes. Tiger Woods, Hines Ward, Alex Rodriguez, Fred Couples and Kim Kardashian are some notable personalities to have received PRP treatment recently.
What is PRP?
PRP is your body's own blood plasma with super concentrated platelets. Platelets are cells within your blood that contain natural sources of growth factors, proteins, and cytokines that activate cell recovery and stimulate the healing of bone and soft tissues.
How does it work?
The body's first response to soft tissue injuries is to deliver platelet cells to the damaged area. During inflammation, growth factors (called cytokines) from the platelets are released and are responsible for the repair process that naturally occurs in the body. Packed with growth and healing factors, platelets initiate repair and attract the critical assistance of stem cells. PRP consolidates these growth factors, cytokines and proteins. By injecting the PRP into the damaged area, its natural healing process intensifies the body's effort by delivering a larger concentration of platelets directly into the area of need. This in turn stimulates inflammation which triggers the healing process thereby stimulating repair and regeneration.
Benefits of PRP
Safe –The platelets are harvested from your own blood, so there is little to no risk of complications including rejection, reaction, or disease transmission.
Fast Healing Time – The procedure is quick, usually taking only 1 hour to perform. There is also little down time and recovery time. You can also resume daily activities right away.
Non-Surgical – This treatment avoids surgery with the possible complications and down time associated with surgical procedures.
Avoids Cortisone Shots – Multiple cortisone injections are detrimental and have several contraindications and side effects such as tendon weakness, nerve damage, bone thinning just to name a few.
Cost-Effective –This is an outpatient procedure that avoids surgical, hospital, or facility costs.
What conditions can be treated with PRP?
•    Golfer's elbow
•    Tennis elbow
•    Patellar tendinitis (jumper's knee)
•    Bursitis
•    ACL injuries
•    Rotator cuff injuries
•    Osteoarthritis of the knee, shoulders and hips
•    Achilles' tendinitis
•    Plantar fasciitis
•    Ankle/knee sprains
•    Muscle strains
Youthful Balance Medical Center
10887 N. Military Trail Suite 7, Palm Beach Gardens, Fl 33410
Ph: 561-537-0537 Fax: 561-370-6843
www.youthfulbalance.net