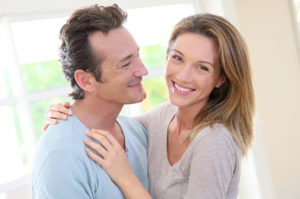 Retaining brain health and function is a paramount concern for all of us, especially as we age. The function of the brain can decline rapidly and almost overnight. However, there's good news on the anti-aging front that can help improve not only our brain function, but other aspects of our health as well. 
There is a coenzyme in all living cells called nicotinamide adenine dinucleotide (NAD+). It helps repair DNA, increase energy, improves healthy brain function and aids in neurological disorders such as Parkinson's and Alzheimer's disease. 
Studies show that by age 50, people have only 50 percent of the NAD+ they had in youth. By age 80 NAD+ levels drop to only 1 to 10 percent. Deficiency of NAD+ may predispose us to accelerated aging and hence diseases associated with aging, such as neurodegenerative conditions, diabetes, cardiovascular disease and even cancer, among many others. NAD+ is essential to sustain life.
It protects us against chemical stress and inflammation, as well as mitochondrial and DNA damage.
Restoration of NAD+ is now viewed as one of the most progressive tools in aiding longevity. It not only improves longevity, but it helps to improve certain mental health conditions, such as depression, anxiety and PTSD. Perhaps most impressively, it has been very successful for almost 20 years in drug and alcohol detoxification. Given the important role NAD+ plays in such a wide range of critical functions, it is exciting to think of the profound effect NAD+ IV therapy will have on anti-aging and the support of healthy brain function as well as recovery from drugs and alcohol.
This is how NAD+ plays a vital role in the recovery from drug and alcohol addiction: it repairs the damage done to the brain resulting from drug and alcohol abuse. Studies presented at the Society of Neurosciences have shown that NAD+ IV Therapy is successful in minimizing withdrawal symptoms, reducing cravings, anxiety and depression, normalizing stress levels and restoring a sense of well-being and clarity of mind. It is one of the few substances that cross the blood-brain barrier to act on the midbrain to diminish cravings for drugs and alcohol.
NAD+ IV Therapy addresses the physical aspect first which prepare you to make the psychological and behavioral changes needed to complete recovery. There are now ways to make the recovery process more comfortable and discreet without 28 days in a facility or excruciating withdrawals. NAD+ can be administered in the privacy of your own home, giving you the comfort you need to heal. In my practice, I create a program based on your medical history and laboratory results. One of my highly trained nurses can come to your home to administer and monitor your IV protocol. The IV protocol is administered over 10 to 15 days in your home or hotel suite. Mary Ligon DCH, NLPT is a recovery coach in my practice provided as part of the recovery to guide you through the process of learning how to live a life free of addiction. 
For more information on how NAD+ can work for your anti-aging or recovery needs visit www.mdbeautylabs.com or call 561-655-6325.
Daniela Dadurian, M.D. received her medical degree from the University of Miami School of Medicine. She is certified by the Board of Anti-Aging & Regenerative Medicine and the Board of Laser Surgery. Dr. Dadurian has also completed a fellowship in Stem Cell Therapy by the American Board of Anti-Aging Medicine. She is a member of the International Peptide Society, the American Academy of Anti-Aging Medicine and the Age Management Medicine Group. Dr. Dadurian is the medical director of several medical spa and wellness centers in palm beach county with locations in West Palm Beach and on the island of Palm Beach. She is a leading expert in anti-aging & aesthetic medicine. Her state of the art facilities offer and array of anti-aging, functional medicine, cosmetic and laser therapies.
MD BEAUTY LABS
Complimentary Consultation / Gift Cards
Financing Available
320 S. Quadrille Blvd., WPB
West Palm Beach, Fl
561-655-6325
340 Royal Poinciana Way, Suite 325D
Palm Beach, Fl
 561-797-9090
1000 N. Olive Avenue,
West Palm Beach, Fl
561-223-2707
mdbeautylabs.com