From the desk of Tamar N. Rubin, MD allergist/immunologist at Florida Center For Allergy & Asthma Care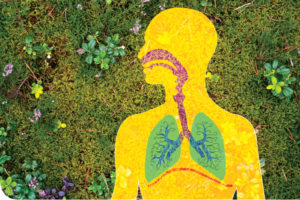 Chances are that you have suffered symptoms of allergies or asthma that brought you to the ER or to the allergist's office. An allergist is a specialist that evaluates, diagnoses and treats allergic conditions. Once diagnosed with allergies or asthma, your physician may prescribe life-saving medications and explain a treatment plan to help you better manage your symptoms.
How do you learn to live a happy and healthy lifestyle with your new diagnosis?
Learn
Patient education may start in your physician's office, but it doesn't end there. You have a healthcare team including an allergist, allergy nurses, a primary care physician, and possibly other specialists. They will help you understand your treatment plan, necessary medications, and if allergy shots are an option for you. They will provide an action plan to help you avoid allergy triggers andto manage your allergy medications. These action plans are helpful to patients in managing their symptoms, but are also required for children at schools and after-care facilities. The American College of Allergy, Asthma and Immunology (ACAAI) and the American Association of Allergy, Asthma and Immunology (AAAAI) are the professional organizations for allergy and asthma. These organizations share useful information on their websites through articles and videos. Additionally, there are support groups where you can learn more about your diagnosis, disease management, and speak with others who can share their experiences.
Living with allergies or asthma
Adjusting your daily routine to take better care of your health can be overwhelming at first. This is especially true for children. As a parent, it's important to educate everyone who spends time with your child on his/her new diagnosis. For food allergies, they will need to understand how to avoid certain foods and when to give epinephrine. For asthma, they will need to know which triggers to avoid and when to administer preventative and rescue medications.
Your allergies or asthma don't have to hold you back. Having a pet allergy doesn't mean that you will have to give your pet away. A diagnosis of exercise-induced asthma doesn't mean you will not be able to play sports. Having a food allergy doesn't mean that you will not be able to eat with your friends or go to celebrations.
Through better education and support, patients and their familieswill feel confident to live a life without fear of their diagnosis.
Inspire, motivate and speak-up
Now that you learned about allergies and asthma, it's time to educate others. Don't be discouraged if your friends and family may be unaware of how to manage your condition. Many people have mistaken views on what these conditions are and don't realize the impact on your life. Explaining your diagnosis, treatment, and avoidable complications will help those around you understand the steps you are taking towards healthier living. This will not only empower you to stick with your treatment plan, but it may inspire others to live healthier, too.
Florida Center For Allergy & Asthma Care
1-877-4-ALLERGY (1.877.4.255.3749)
florida-allergy.com
Palm Beach Gardens
3365 Burns Rd., Suite 206, Palm Beach Gardens, FL 33410 PH. 561-227-1456
F. 561-775-7980 M. pbg@florida-allergy.com