Offers free Medicare plan Comparisons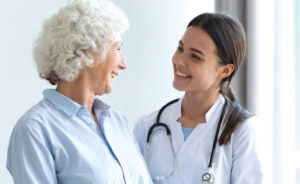 Selecting the right health plan just got a whole lot easier for Medicare beneficiaries thanks to a toll-free Helpline provided by MedicareCompareUSA. The free service has been expressly designed to help Medicare beneficiaries select a plan that fits their needs and budget while also retaining access to their trusted healthcare providers.
The Helpline connects callers with local licensed agents who can assist in comparing Medicare Advantage, Supplement and Prescription plans and then facilitate enrollment in the plan selected.
Not owned or managed by any Medicare insurance company, MedicareCompareUSA's mission is to provide Medicare beneficiaries the unbiased information they need while simplifying the enrollment process. In addition to providing assistance throughout the plan application and enrollment process, agents of MedicareCompareUSA can provide an annual review of an enrollee's Medicare coverage during Medicare's annual enrollment period.
Did you know? MedicareCompareUSA also serves as the Medicare Insurance Helpline for health systems, hospitals and physician groups that provide care for more than 6,000,000 Medicare beneficiaries nationwide?
For More Information:
MedicareCompareUSA
Helpline Toll-Free:
(855) 342-3173
www.MedicareCompareUSA.com
MedicareCompareUSA is an independent insurance agency not affiliated with the federal Medicare program. All services are provided at no cost; MedicareCompareUSA and affiliated agents are paid directly by the Medicare plan you choose.