TAKING CARE OF YOUR FAMILY … & YOUR BUDGET
Small Businesses | Self-Employed | Families | Individuals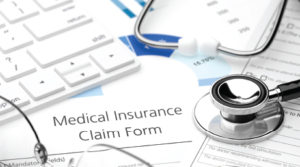 USHealth Group is an innovator in the industry with over 100 collective years of experience. Our health coverage products are designed to meet the needs of the individual and small business insurance market. Headquartered in Fort Worth, TX, our insurance companies are licensed in 41 states.
Jennifer Finazzo and her family are passionate about the companies comprehensive Health Care plans and the innovative plan
PremierChoice Specified Disease/Sickness and
Accident insurance that provides you with budget-conscious coverage today that can grow as your needs grow – every year – for up to 5 years*!
Although she helps her clients find the best health plans that are affordable and rich in benefits she and her family have the added peace of mind knowing that you and your family have the ability to move to a short term medical‑surgical plan at any time you choose; even during a claim, without any additional proof of insurability. This unique upgrade option* enables you to access enhanced medical benefits until the earliest available date you can be covered by an essential health benefits plan.
It Includes our exclusive 15 Month Rate Lock**!
Jennifer moved her and her family from her husbands group plan although group plans are great for the employee to add family members it was costly and with large deductibles; it just did not make sense to add them. She uses the plan and stands behind the plan while the affordability is HUGE for her. "My husband drives a different car, I drive a different car, difference is we have different looking insurance cards!" "I love the benefits and coverage, especially the monthly premium but honestly I take each and every client, I look at their individual and family needs, I treat them as if this was my family and provide them with their BEST options!!"– says Jennifer.
INSURANCE DECISIONS AND CHOICES: can be confusing. Here are some of the ways that Jennifer Finazzo takes out the guesswork for her clients while making sure her clients and their families are covered for the expected and unexpected events while also meeting their budgets which can be quite a challenge!
She Can Help!
The PremierChoice Difference
With the PremierChoice Specified Disease/Sickness Plans, the PremierChoice Accident Plans, and the PremierChoice Health & Wellness Plan You are in a nationwide PPO Network with additional administrative cash benefits that reduce or eliminate excess medical costs.
Choose Any Doctor, Any Hospital! But You can stretch Your dollars further by choosing an
In-Network Provider.
No Calendar Year Deductibles to Satisfy!
Each Plan pays in addition to any coverage You have in force.
Your initial rate is guaranteed for 15 months at no extra charge!*
24-Hour coverage, on or off the job.
Portable coverage You can take with You even if You move or change jobs.
Accident Protection
for everyday Life!
Accidents happen every day and You can't plan for the unexpected… or can You? You owe it to Yourself and Your family to have extra protection for Your everyday life. America's Choice Accident Protector gives You the peace of mind of knowing You've got extra coverage for those unpredictable yet extremely common accident expenses.
America's Choice Accident Protector is designed to help fill in the gap between Your major medical coverage deductibles, co-payments, and out-of-pocket expenses.
Excess Medical Expense Coverage. She gives You the option to select coverage that fits Your budget and needs.
What is Excess
Medical Expense Coverage?
America's Choice Accident Protector pays you up to the Excess Medical Expense Coverage for the remaining amount of medical expenses incurred per Insured per Accident.
Excess Medical Expenses Coverage may include: Medically Necessary treatment by a physician, nurse or dentist; hospital room and board; outpatient surgery; ambulance; dental work to sound natural teeth; drugs; medicines; diagnostic tests and x-rays; oxygen; casts; splints; crutches; blood; plasma; and rental of durable medical equipment for a covered Accident or Injury. Benefits are subject to Your Excess Medical Expense Deductible per Accident per Insured.
Help cover the cost of deductibles, co-pays and other expenses not covered by your major medical plan.
Emergency Air Ambulance
Many accidents require emergency transportation to a Hospital or other facility. Rest easy knowing we've got you covered regardless of the Excess Medical Expense Coverage selected.
Why MedGuard*?
Health coverage provides benefits for medical treatment but doesn't include benefits for non-medical expenses. Traditional life insurance pays benefits after death. What if You survive a critical illness? Where will You find the financial resources to cover non-medical costs during Your recovery? all questions that Jennifer Finazzo can help you thru in the process of looking at all your options.
If You are diagnosed with a covered condition, MedGuard will pay You a lump-sum cash payment! Ask Jennifer this is her favorite part of the plan, it is more than just health insurance it is a comprehensive health plan and in most cases still less than other plans in the market as she is licensed in over 28 states and is able to look at all plans in the market.
Learn how you can save money, lock in your premiums and have 24-Hour coverage. Please ask Jennifer Finazzo your USHEALTH Advisors Agent how you can secure the right coverage for your family, right away. CALL TODAY FOR A FREE QUOTE and during Open Enrollment she is available 8am-10pm!