Written by Susan Lopez Au.D., brought to you by Dana Luzon Au.D. –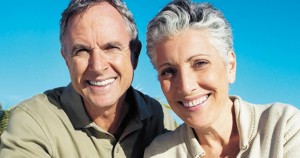 Hearing aids represent a significant investment because of many factors that go into the total price. Medicare and most insurance companies do not cover ANY of the costs of hearing aids. Hearing aids represent a significant financial investment. The price of a hearing aid covers a number of costs including:
1) Testing equipment–We are proud of keeping our testing and evaluation technology very current but this has a price tag. We think it's a good investment to make on your behalf.
2) Research and development–Hearing aid manufacturers pass these costs on to all of us, and this is a significant part of the cost of hearing aids, but it's also a very important one that you directly benefit from.
3) Follow-up care–We never charge you for follow up visits once you invest in your technology with us during your original warranty.
4) Quality construction and parts–You get what you pay for– We buy our devices only from the highest quality manufacturers and we stay on top of the industry so that we are aware of trends and changes in design and quality. Don't take this commitment for granted. There is *significant* variation out there in regards to this issue. We could buy cheaper devices and charge less, but we chose to stick with quality products and keep our patients happy. We are not going to sacrifice quality for price.
5) Professional treatment–We treat our patients like we would treat our treasured family members. We set aside enough time for each of you to receive the quality treatment you deserve and we do not run you through our office like cars in an automated car wash. Some patients end up trying several sets of devices before we settle on just the right one, and we do this because it's the right thing to do for you, the patient.
6) Taxes and insurance–Yes, we have to pay those too….
7) Professional education–Hearing aid technology changes as fast or faster than cell phone and computer technology does. We have to keep up on the latest technology so that we can be competent and professional and bring the most up-to-date technology to you, our patient. We could sell you older technology and charge less, but you would not have the advantage of the latest advances in sound processing and state-of-the-art research. We are committed to providing our patients the best technology that's available on the market and we will not accept less than that for you, our patient.
So maybe this little post shows you that there's more to the price tag than just the device. It's not "just a hearing aid." It's an advanced piece of hearing technology that makes decisions about your listening environment every 8 milliseconds. It also takes a trained Doctor of Audiology to tailor the technology to your individual listening needs. Call Audiology and Hearing Aids of the Palm Beaches today to make better hearing a part of your everyday life. We look forward to being your home for hearing healthcare!
Audiology & Hearing Aids of the Palm Beaches, Inc.
4266 Northlake Blvd
Palm Beach Gardins, FL 33410
561.536.5557
www.hearingcarefl.com
Dana Luzon, Au.D., CCC-A, Doctor of Audiology
Originally from Southern NJ, Dana Luzon received her undergraduate degree in Speech Pathology and Audiology from the Richard Stockton College of NJ, and continued on to receive her Doctorate of Audiology at Salus University's residential program. Her varied clinical experiences throughout her doctoral studies include: VA hospitals, rehabilitation clinics, ENT and private practice settings. Her professional interests include: audiologic rehabilitation and progressive tinnitus devices. Her interests in the field outside of the clinic include: Humanitarian Audiology, and Audiology Awareness. Dr. Luzon currently lives in West Palm Beach, FL.